Our Organisation
---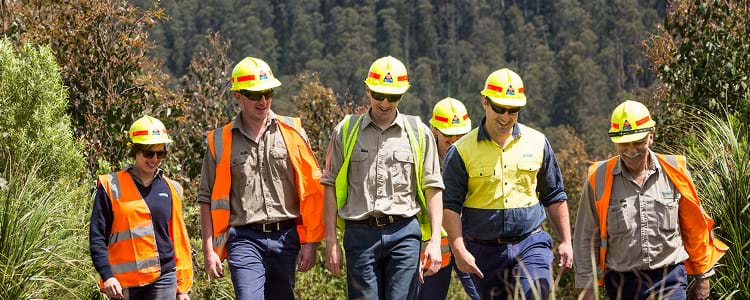 VicForests is a Victorian State-owned business responsible for the sustainable harvest, regrowing and commercial sale of timber from Victoria's public forests on behalf of the Victorian Government.
We harvest approximately 3000 hectares of native forest in Victoria each year - under strict environmental regulations. This equates to less than 0.1% of the 7.1 million hectares of publicly-owned native forest across the State. The timber harvested is used to produce high quality furniture, flooring and other building materials as well as quality writing and office paper.
Sustainability is a key component of our operations. Trees are regrown across all areas which are harvested to ensure forests re-establish and will be available for use by future generations.
The seeds used in forest regeneration are sourced from local regions to help ensure the trees which grow back match the mix of species that existed on the site prior to harvesting.
VicForests plays an important role in meeting the community demand for wood products. Approximately one-third of Victoria's timber is supplied by our operations, reducing the amount of hardwood required to be imported from overseas.
VicForests is certified to the Australian Forestry Standard (AFS), which is aligned to the global Programme for the Endorsement of Forest Certification (PEFC) - the world's largest forest certification scheme.
The timber industry in Victoria employs 21,000 people. The industry plays a vital role in sustaining the economy in many rural areas.
VicForests offers a range of roles within the forestry industry with our foresters specialising in tactical and operational planning, harvesting and contract management, silviculture and forest regeneration.
A variety of non-forestry roles are also available including IT, human resources, communications, finance, administration and customer service positions.