Helping protect our forests from fire
---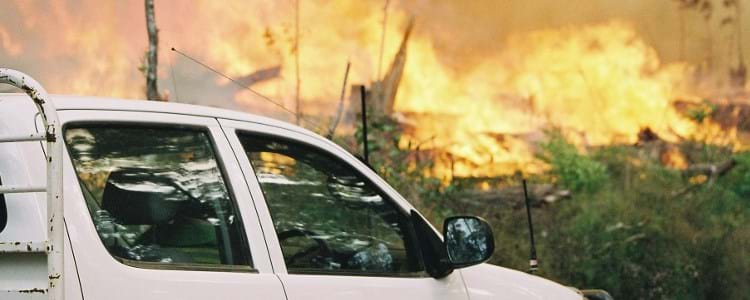 In addition to our primary role of forest management - harvesting and regenerating allocated areas of Victorian native forest - VicForests also plays a supporting role fire management across the State.
Wildfire is a significant threat to the State of Victoria's communities and forests and VicForests is committed to the suppression of wildfire in order to protect communities, assets and environmental and cultural values including valuable timber resources.
VicForests staff undertake a broad range of fire roles including operational fire-fighting, incident management and support roles such as logistics and information, and plant and aircraft support.
In addition to this VicForests Contractors regularly provide plant equipment such as bulldozers, excavators and skidders at blazes across the State.
VicForests is part of the Networked Emergency Organisation (NEO) which also includes the Department of Environment, Land, Water and Planning (DELWP), Parks Victoria (PV) and Melbourne Water (MW).
The NEO provides over 2,500 full time staff for fire roles and about 700 seasonal Project Fire-fighters during summer months.
As well as contributing to wildfire suppression, VicForests also support DELWP with fuel reduction burns throughout the year, with the aim of reducing the risk of wildfire spreading out of containable areas.
Watch episode on VicForests relationship with fire and how we contribute to fire suppression efforts