Community Forestry (Western Victoria)
---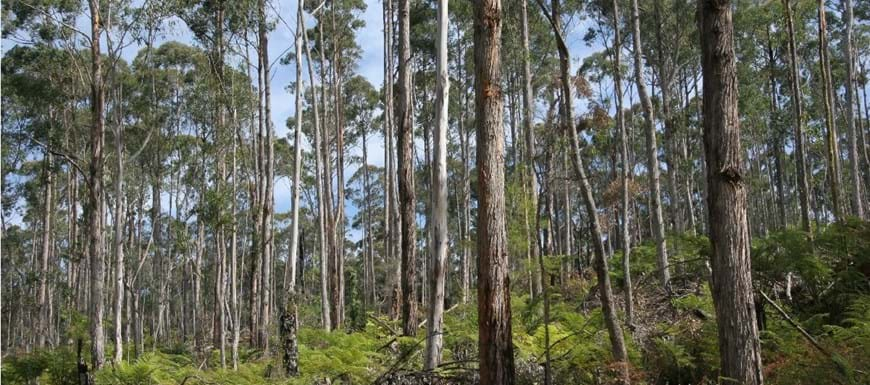 Until recently, VicForests managed the commercial production of timber in the east of Victoria only.
In November 2014, the Victorian Government has transferred the Department of Environment and Primary Industries' (Now DELWP) Commercial Forestry Services Unit to VicForests.
The decision was made to promote consistency in commercial forestry operations, and to clearly separate DELWP's forestry governance role from its commercial operations.
The transfer unites all commercial timber harvesting in Victorian state forests under the one organisation established for the purpose to ensure an enhanced and consistent approach to safety, reporting and environmental standards.
Existing harvesting arrangements will not change while licences remain valid. Current levels of harvesting will be retained and this change will not impact on supply to customers in western Victoria.
The current method for harvesting trees will be continue, complying with the existing regulations and best silviculture practises.
For any enquiries relating to Small-Scale Commercial Harvesting, please contact Bill Paul, Regional Manager Western Victoria on 03 5954 4115 or bill.paul@vicforests.com.au.
VicForests Ecologically Sustainable Forest Management Plan (Draft) - Open for Consultation (13 September - 28 October 2016)
VicForests is currently seeking input from stakeholders and community members on its draft version (2.0) of the VicForests Ecologically Sustainable Forest Management Plan.
Details have been added to this plan for the management of commercial forestry operations in western Victoria following the transfer of these operations to VicForests in November 2014.
Any interested and affected stakeholders, particularly in western Victoria, can comment on this draft plan up until Friday 28 October 2016.
Once all comments have been reviewed, VicForests will review all overall objectives and targets and then upload a final version of the Ecologically Sustainable Forest Management Plan to our website.
Please email comments to community.forestry@vicforests.com.au

Domestic Firewood
DELWP will continue to manage domestic firewood collection. Fore more information visit their website.
Community Forestry OH&S