Central Highlands Regional Forest Agreement
In November 2017, an environmental group, Friend's of Leadbeater's Possum, issued legal proceedings regarding VicForests operations under the Central Highlands Regional Forest Agreement (RFA).
The Central Highlands RFA is a 20 year agreement between the Commonwealth and Victorian Governments to provide effective environmental conservation and timber industry certainty.
In mid-December 2017 the Federal Court heard arguments from VicForests and others regarding this issue.
Nathan Trushell, CEO VicForests said that the court is now considering the information put forward and will hand down a ruling early this year.
"Depending on this preliminary judgment, a further hearing may be required to resolve outstanding issues," Mr Trushell said.
"We believe our operations are in accordance with the Central Highlands RFA and we look forward to the court clarifying our obligations in regards to this," he said.
Mr Trushell said that the native timber industry in the Central Highlands contributes more than $570 Million in economic activity each year and employs more than two thousand people.

"We are keen to see the legal matter resolved as quickly as possible to minimise disruption of timber supply to local mills and to important regional jobs," he said.
---
Responsible Wood Production in Victoria - premiers on 7MATE
The crew from 7MATE's Going Bush recently joined VicForests, and a team of auditors, to learn how native timber harvesting operations are certified in Victoria.
Lachlan Spencer, VicForests General Manager Stakeholders and Planning said that forest certification is important to VicForests because it provides reassurance from third-party experts that their operations comply with internationally recognised environmental standards.
"Timber is one of the most environmentally friendly resources in the world as it is completely renewable. VicForests regrows all harvested areas with the same type of forest that was originally there," Mr Spencer said.
"Timber stores carbon even after it has been converted into furniture and other wood products and is managed by world-class standards in Australia," he said.
For more than a decade, VicForests has been certified to the Responsible Wood Certification Scheme (previously Australian Forestry Standard), which is internationally recognised by the world's largest certification scheme, PEFC.
The story aired on 7MATE on 13 January 2018 and is now available to view on the VicForests website and YouTube Channel.
Click here to read full article
---
Community Support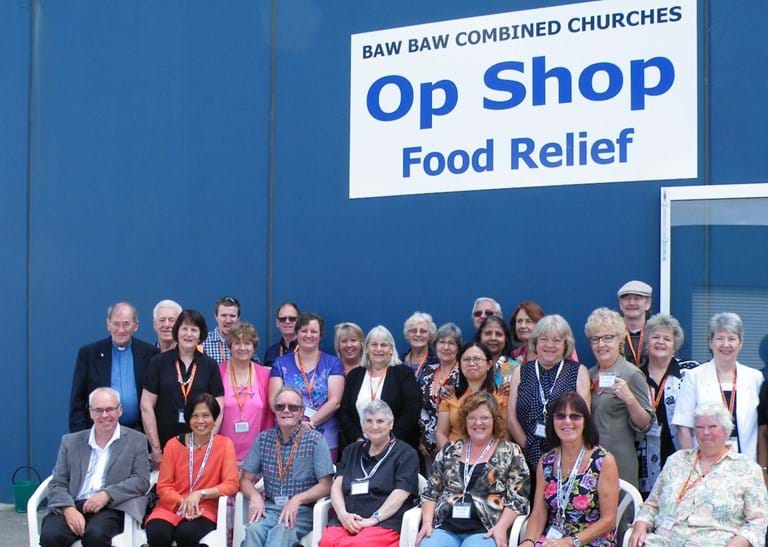 Over the last few months many community groups have been able to fund important events, programs, charities, support groups and sporting activities thanks to VicForests' Community Support Program.
A $2 000 grant was awarded to a Warragul-based charity, Baw Baw Combined Churches Food Relief, to go towards helping more than 700 families within the Baw Baw Shire access emergency food supplies.
"Grants from VicForests are incredibly helpful in helping us provide our vital services," Mrs Anne Pascoe, Manager Baw Baw Combined Churches Food Relief said.
Cann River Community Centre used their funds to support the local Arts, Crafts and Photography Expo which showcased 189 entries from more than 60 artists.
"The prize money from VicForests is a great incentive for people to get involved and enter the competition," Ms Susie Bady, Coordinator of the Cann River Community Centre said.
Another Community Support Program recipient, Neerim District Landcare, used the grant towards the annual 'Neerim Frog Festival' which pays tribute to Landcare's work rehabilitating the Neerim South Wetlands. The 2017 event was a great success with more than 250 people attending the festival.
"It's been fantastic that VicForests are so keen to help us showcase Neerim District Landcare's work." Mr Sean Dignum, Festival Organiser said.
VicForests has been operating its Community Support Program for over seven years now and has invested a total of $350 000 into regional community groups.
In addition to financial assistance, VicForests also provides timber and bark donations, and maintains ongoing partnerships with local groups and services.
VicForests is proud to support organisations such as Baw Baw Combined Churches Food Relief, Cann River Community Centre and Neerim District Landcare Group, which are all part of communities that have a strong connection to the native timber industry.
VicForests is committed to supporting the communities in which it operates. For more information about VicForests Community Support Program please visit www.vicforests.com.au/communitysupportprogram.
Full stories
Community Arts, Crafts and Photography Expo recognises Cann River artistic skills
Baw Baw Combined Churches Food Relief helps people in need
---
FSC Controlled Wood audit of VicForests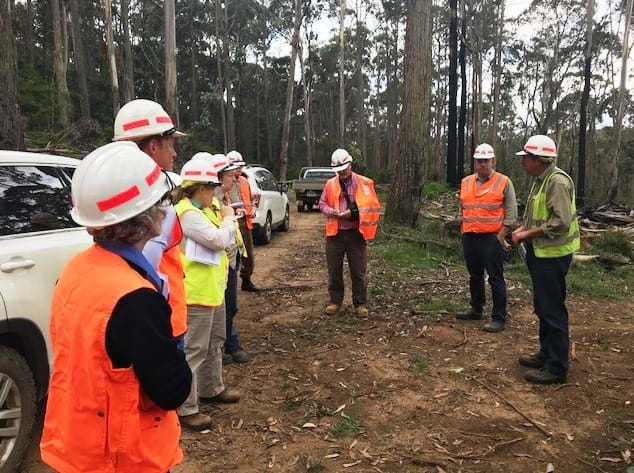 During the first week of December 2017, VicForests operations across the Central Highlands, West Gippsland and East Gippsland were audited against the FSC Controlled Wood standard.
The audit process included a review of procedures and processes, meeting with stakeholders and field visits with staff and contractors. Feedback we received from the auditors was that VicForests staff and contractors were very passionate and knowledgeable about forest management.
The auditors then moved to Western Victoria to conduct a pre-audit evaluation of the community forestry areas. The auditors will now review the documents we have provided them with and we are expecting an initial report in the coming months.
As with any audit process, it is likely that a number of issues will be raised in the audit report. VicForests looks forward to the opportunity to respond to any concerns raised and hopefully resolve these.
We understand that the auditors received many positive written submissions from our industry stakeholders supporting our business and our commitment to good forest management. We are grateful for those who participated and we will provide further updates once the audit report has been finalised.
Click here for more information
---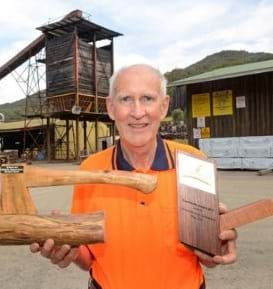 Powelltown Sawmill wins Community Engagement Award
VicForests congratulates Powelltown Sawmill on receiving a prestigious forest industry award for community engagement at last year's annual industry dinner hosted by the Victorian Association of Forest Industries (VAFI).
Harold Fox, Sawmill Manager, paid tribute to his late wife Carmel in a moving speech as he accepted the award at the November industry dinner and award ceremony. He shared that it was Carmel that had been the driving force behind the sawmill's community engagement efforts and he said that he hopes to be able to continue her efforts in the Powelltown community.
The VAFI Awards recognise outstanding work by businesses in the Victorian forest, fibre and wood products industry and examples of how the industry is working to ensure a bright, sustainable future.
Click here to read the full story
---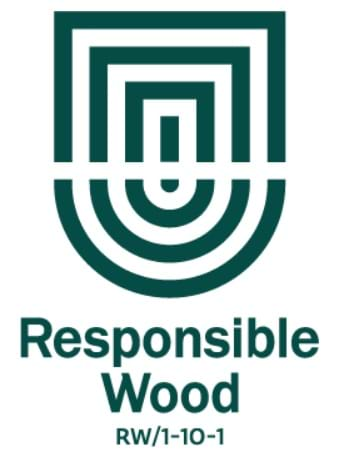 AFS change name to Responsible Wood
The Australian Forest Certification Scheme, previously named Australian Forestry Standard (AFS), has changed its name to 'Responsible Wood'.
The change in name and logo reflects the organisation's commitment to implementing a clear consumer-focused strategy that aims to provide greater awareness about the sustainability of certified Australian wood products.
Dr Hans Drielsma, Chair of Responsible Wood, said the change reflects the transformation the organisation is undergoing to raise awareness and understanding of the certification scheme and drive demand for Australian certified wood and wood products.
---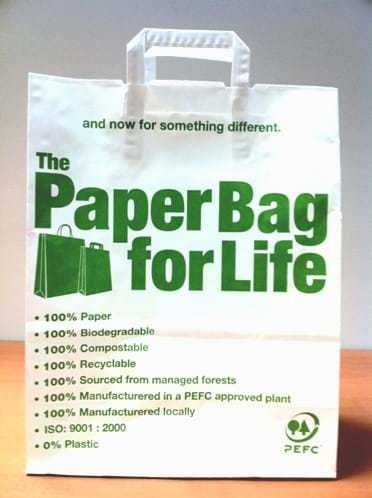 Plastic bags should be replaced by sustainable, recyclable paper
The Australian Forest Products Association (AFPA) is calling for a ban of single use light weight plastic bags nationally, CEO of AFPA, Mr Ross Hampton said.

"It is good to see that many jurisdictions have already taken the step to ban single use light weight plastic bags. It is now important that this effective measure is adopted nationally to realise the full environmental benefits. The UK Government has just announced it will eliminate avoidable plastic waste by 2042 across the nation and Australia should not be left behind," Mr Hampton said.

"Australians use around 4 billion plastic bags every year, many of these ending up in our waterways and ocean. There is an alternative for plastic bags that is both convenient and good for the environment - renewable and recyclable paper bags that store carbon and are made from sustainably sourced Australian wood fibre.

"Using Australian renewable and recyclable paper products also underpins considerable economic activity and jobs in our sustainable paper businesses, many of which are based in our regions," Mr Hampton concluded.
---
Win $2000 worth of hardware
Sign up to the Australian Forest Products Association's (AFPA) new mailing list 'The Active Forest' to go into the draw to win $2 000 worth of tools.
The Active Forest will keep you informed with the latest federal political issues impacting the Australian timber industry.
Visit www.theactiveforest.com.au by 31 January 2018 to subscribe and go into the draw to win the prize.
---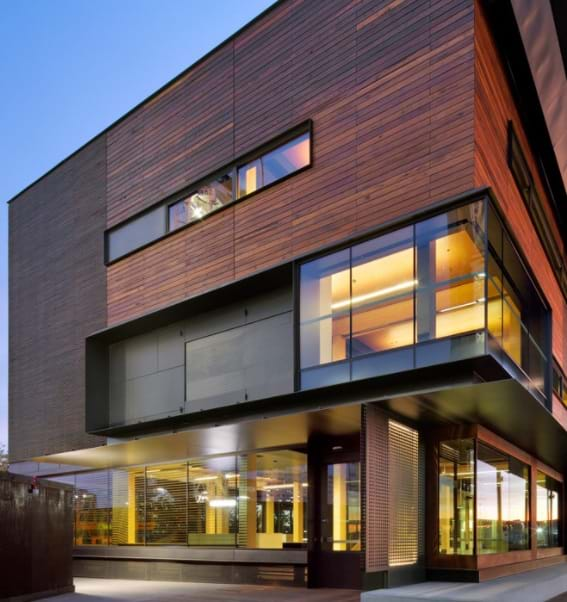 Top 50 wood articles from 2017
ReThink wood have collated the top 50 wood articles from 2017. Click the below link to read about how timber was put to the test, reached new heights, broke new ground, re-engineered and re-imagined over the last year.
This selection of articles demonstrate wood's current and future disruptive force in the way we design and build buildings.
Click here to read the articles
---