Australia Forestry Standard (AFS)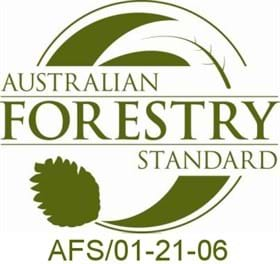 VicForests' operations are certified under the nationally endorsed Australian Forestry Standard (AFS) which has been specifically developed for Australia's forests and is internationally recognised by the PEFC – the world's largest forest certification scheme.
Click to view a copy of VicForests current AFS Certificate
The Australian Forestry Standard provides environmental, economic, social, and cultural criteria and requirements that support the sustainable management of forests. It was first published as an interim Australian Standard in 2003 before becoming a full Australian Standard in 2007.
The AFS certification process audits forest managers against nine criteria set out in the Standard. Under each criterion, there can be in excess of 100 requirements that must be met.
The Standard was reviewed in 2012/13 to take into consideration stakeholder expectations, new scientific and technological information, and changes to international expectations relating to sustainable forest management.
Click to view the latest Australian Forestry Standard for Sustainable Forest Management AS4708-2013 published in August 2013.
For more information, visit the Australian Forestry Standard website.