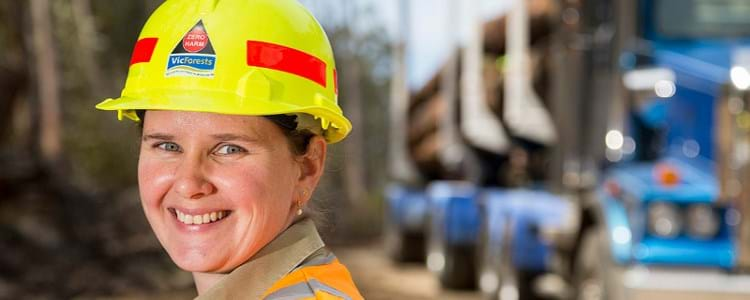 Certification provides consumers with a guarantee that the wood products they buy come from sustainable forestry practices. It confirms that the timber used to make those products comes from sustainably managed forests using operations that comply with independently assessed, global benchmarks.
Certification is voluntary and only 10% of the world's forests are certified. There are two major certification schemes worldwide: the Programme for the Endorsement of Forest Certification (PEFC) and the Forest Stewardship Council (FSC).
VicForests' operations are certified under the nationally endorsed Australian Forestry Standard (AFS) which has been specifically developed for Australia's forests and is internationally recognised by the PEFC – the world's largest forest certification scheme.
As part of our commitment to sustainable forest management we are also a member of the Forest Stewardship Council (FSC).
VicForests is highly scrutinised with extensive internal, external and regulatory audits taking place each year. In addition to the AFS re-certification audit that occurs every three years, VicForests is subject to AFS surveillance audits every six months.
Regular auditing ensures procedures and staff are up-to-date and relevant and it encourages innovation and fresh approaches to ongoing system improvements and practices.