Timber Harvesting Safety Zones
---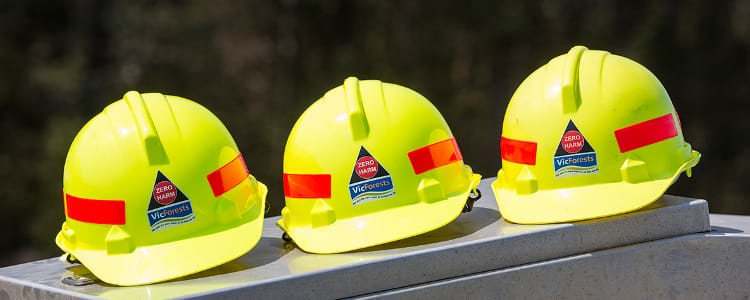 Timber Harvesting Safety Zones (THSZs) are created under the Sustainable Forests (Timber) Act 2004.
In accordance with section 77B of the Sustainable Forests (Timber) Act 2004, a timber harvesting safety zone applies to:
a coupe (that is the gross area designated within the Approved Timber Release Plan Coupe boundary);
any road that is within that coupe AND that has been closed for the purposes of timber harvesting operations (a public road located within a coupe that has not been closed for the purpose of Timber Harvesting Safety, is still accessible for use by the public); and
any area of state forest within 150 metres of the boundary of that coupe.
Active THSZs are identified in the forest by signs on roads which may provide access to the THSZ. Unauthorised access to the THSZ is prohibited from the date specified on the sign and penalties may apply to persons within the THSZ, unless they are on a road that has NOT been closed.
Active timber harvesting coupes are hazardous work sites that must be carefully managed to ensure safety of both those working on site and the general public. Locations of VicForests operations to which a THSZ may apply can be identified via maps of VicForests' Timber Release Plan (TRP) and a notice specifying the location of THSZs and commencement date of timber harvesting operations.
Offences and penalties apply for unauthorised entry into a Timber Harvesting Safety Zone, as detailed within Sections 77D - 77K of the Sustainable Forests (Timber) Act 2004.
Further information regarding Timber Harvesting Safety Zones can be obtained by contacting VicForests' Regional Head offices, VicForests' Corporate Support Office or the Department of Economic Development, Jobs, Transport and Resources web page maintaining public safety.